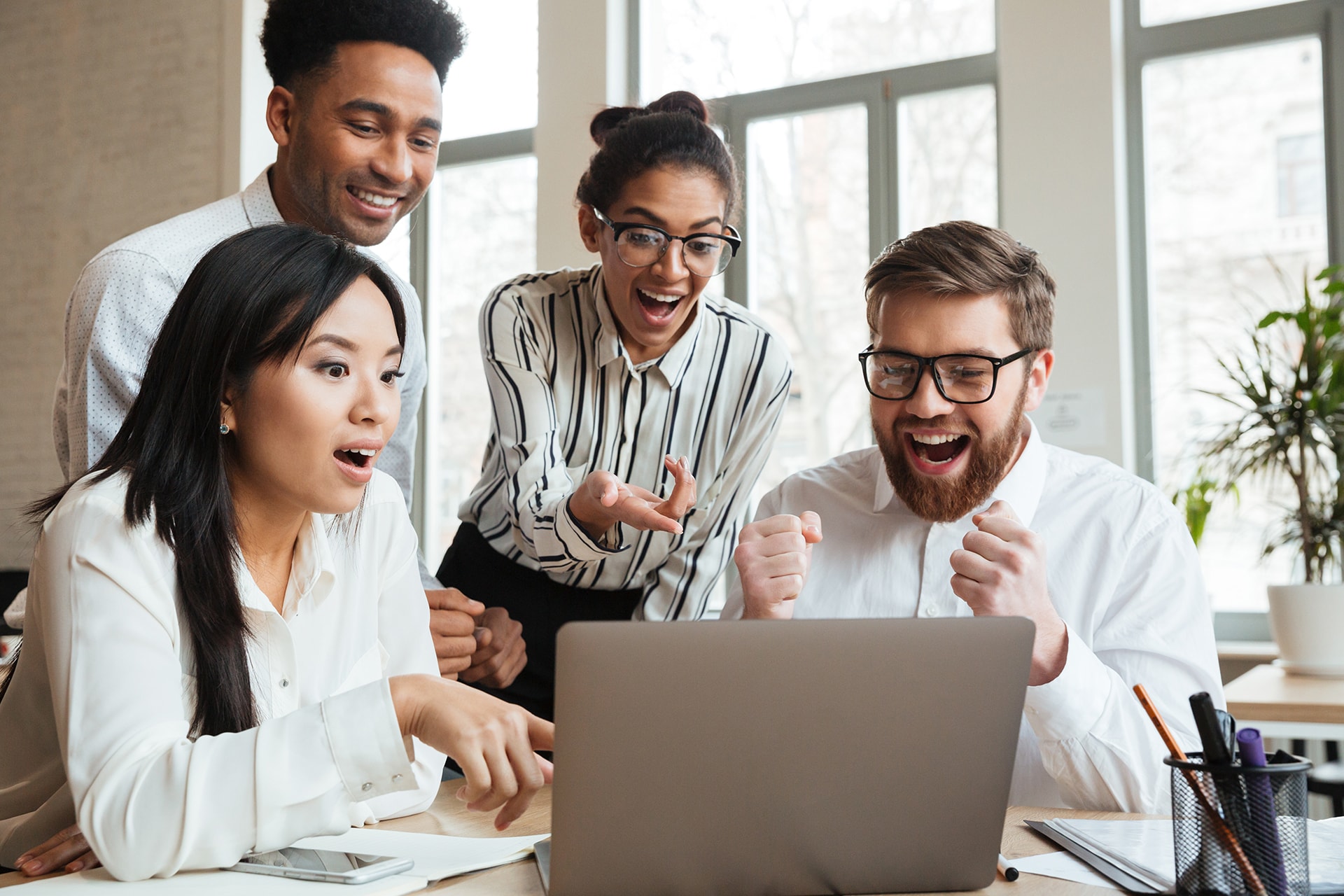 Microsoft Office 365 is a world-class software solution that can be installed across your entire business, on a multitude of devices, and accessed anywhere that your team has access to the Internet. By migrating to Office 365 / Exchange, you'll have the latest Office applications and outstanding technical support, as well as many other services that are included in the Office 365 subscription.
What does Microsoft Office 365 include?
The suite of collaboration software tools included in some subscription plans for Microsoft Office 365 include Word, Excel, PowerPoint, Outlook, Publisher, Access, Exchange, OneDrive, Skype for Business, Microsoft Teams and SharePoint. It also comes with lesser-known Microsoft applications such as Outlook Customer Manager, in addition to device management tools and other security applications.
Office 365 for Business Improves Collaboration & Communication
Office 365 for Business makes it easier than ever to communicate with your team and for your employees to share and access information, through the cloud. Using SharePoint, your business can create a password protected portal where your employees can quickly access the information and documents they need, from anywhere they have Internet access. Once changes are completed, you can track the progress and add notes so that everyone in the group can quickly determine what has been changed.
Another benefit of having all of your business documents in a central location is that every member of your team has access to the most up-to-date information and documents. If one of your employees makes changes to a document from their computer at home and then another member of the team views the file from their phone, they will see the most up-to-date document. And with OneDrive, your business has ample online storage for storing all of your critical business information.

Microsoft-Provided Security Ensures Your Data Is Safe & Accessible
Microsoft has an extensive and proactive security team monitoring their Office 365 cloud applications. All of Microsoft's cloud services were designed with reliability and mind hence they are 99.9% uptime guarantee stated in their service level agreement. In most cases, Microsoft proactively recognizes potential liabilities and releases software patches before the general public is aware of a particular ransomware or malware.
Microsoft takes security very seriously to prevent their customers from being victimized by cyber criminals. You are far less likely to be hacked or compromised when you leave the security up to Microsoft engineers. With built-in scanning capabilities, your Office 365 for Business suite of applications can scan your email, continuously, as well as alert you to any suspicious activity, preventing any attempts to hack your systems.
Haysofts Solutions provides Office 365 for Business to customers. If you'd like to find out more about Office 365 for Business, call us today or fill out the form on this page and one of our sales consultants will get back with you