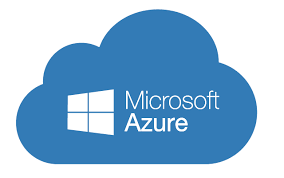 Migrating applications to the cloud still generates concerns with many companies. There's often a fear that network security and availability will be compromised, by utilizing cloud computing. Companies do not have to worry about these potential downsides though, thanks to Microsoft Azure, a scalable and flexible solution for migrating to a cloud-based architecture.
Azure was created by Microsoft to provide a cloud platform that could be used to build, manage, and deploy services and applications, in a convenient and accessible way. Cloud capabilities can be added to a company's current network, as a separate service model (PaaS), or they can use Microsoft for all of their computing needs, with Infrastructure as a service (IaaS). Both options ensure that cloud-hosted data is easily accessible and secure. Microsoft Azure's platform is also constantly expanding its services and products making Microsoft Azure more flexible and convenient than ever.
Microsoft Azure allows users to build virtual networks and deliver services on a global level. Microsoft or Linux virtual machines can be created, quickly, with the use of marketplace templates, or from custom machine images. These virtual machines can host apps and services, just as if they resided in a company's local data center. As well, unlimited managed SQL relational databases are offered through Azure, which saves businesses from the additional expense of buying hardware and software. It also eliminates the need for in-house expertise to administer the databases.
Azure's Directory Domain servers, which are built on the same technology as Windows Active Directory, allows users to manage group policies and authentication from a remote location. This makes moving existing security features to the cloud an easy process. While using cloud computing aids in the growth and productivity of a business, choosing Microsoft Azure helps businesses go above and beyond with their projects.
Application services are also easier to manage with the use of Azure. Azure WebApps and Azure Marketplace can be used to manage production, testing, and deployment of web applications. The applications made and managed with Azure are easily deployed, on a global level, and are compatible with popular web and portable platforms. Finally, the use of Microsoft Azure grants users access to Microsoft's global infrastructure that provides accessible and safe data storage. Storing data and building a safe and cost-effective storage plan is simple and economical with the use of Azure.
If you would like additional information on Microsoft Azure, we invite you to give us a call or use the contact form on this page to request additional information. We look forward to working with you to design a solution that will meet your needs now, as well a allow for future growth and flexibility.